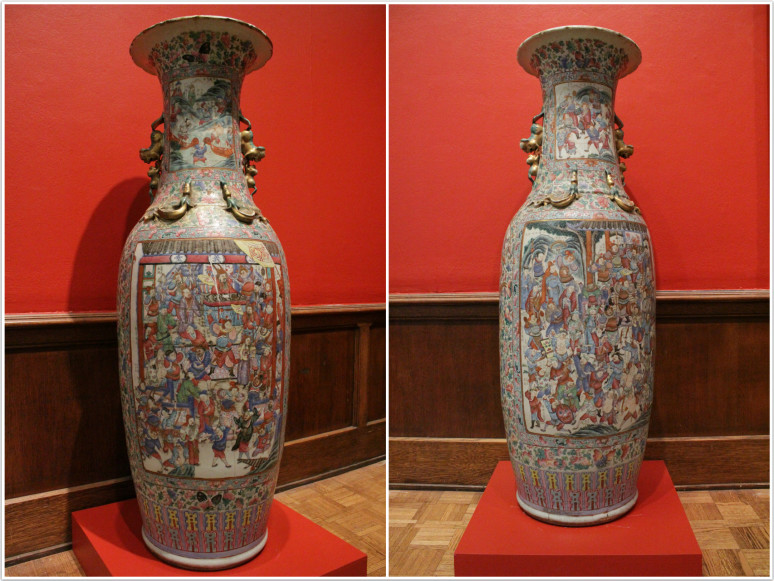 Pair of Chinese Urns
Pair of Chinese Urns, 19th Century, Porcelain
Unknown Artist
#1912.0005.0154

(click image to expand)
This pair of Chinese famille rose porcelain urns illustrates the 108 characters appeared in one of the four great classical novels of Chinese literature, The Water Margin. The story tells of how a group of outlaws rises up against the corrupt ruling class.
The traditional Chinese characters written next to each figure are the names of each individual, along with unique nicknames. Each figure has his or her distinct personality, specialization and destiny. The characters are set on a stage and dressed in Chinese opera costumes.
The major scene depicts the happenings in the Hall of Royalty and Righteousness. On the corner waves a yellow flag with their slogan, meaning "carry out the way on heaven's behalf," capturing their values-justice and goodness. Acting as the handles on the neck are two pairs of lion dogs rolling an embroidered ball, symbolizing "suppression of the evil." Clambering up the shoulders are two pairs of sinuous dragons, symbolizing success and luck.