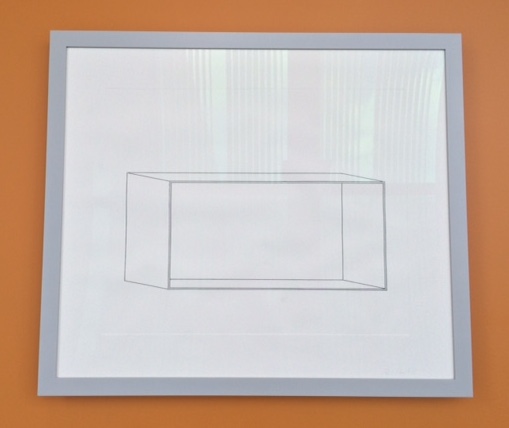 Untitled from a set of 16 etchings in black
Untitled from a set of 16 etchings in black, Etching
Donald Judd (American, 1928 – 1994)
#1983.0001.0003
Donald Judd is widely heralded for developing the artistic movement known as Minimalism. As a sculptor, painter, and critic, Judd's artistic production includes sculptures, paintings, and prints. He studied philosophy and art history at the Art Students League and Columbia University in the 1940s and 50s. During the 1960s, Judd developed his signature vocabulary of simple forms and colors. In 1973 he relocated from the New York art scene to the small town of Marfa, Texas, where he set up a studio. Judd often represented boxes in both his two- and three-dimensional artwork. The etchings on view in this exhibition, likewise, feature box forms. These studies represent Judd's exploration of interior space. In this series, he diagrams numerous configurations of box-like shapes, evoking a sense of optical illusion. These etchings were made after drawings by the artist, and relate to sculptures he created in his Marfa studio.