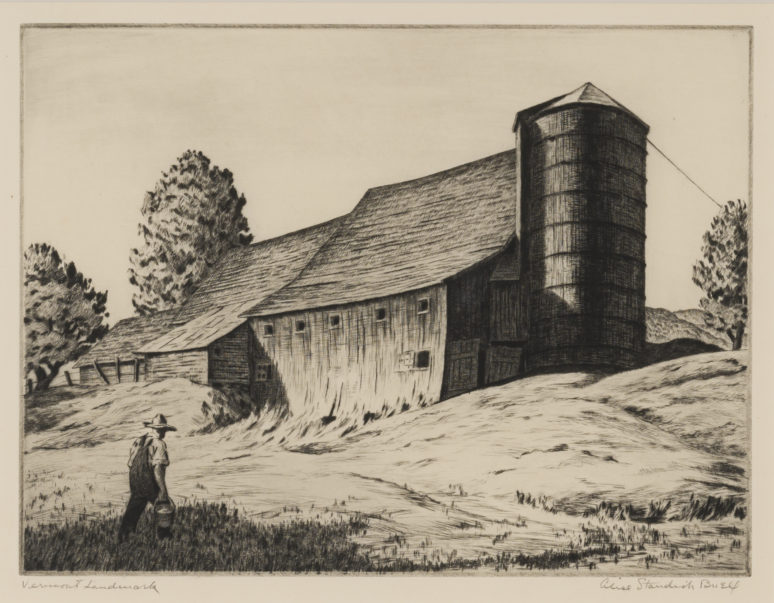 Vermont Landmark
Vermont Landmark, ca. 1940, Etching
Alice Standish Buell (American, 1892 – 1960)
#2014.0002.0006
Born 1892 in Illinois, Alice Standish Buell was a printmaker who began her work in the 1920s. She began her education in art at Oberlin College though did not graduate. She later went on to study in New York at the Art Students' League. While in New York, she also worked with Martin Lewis, a printmaker well-known for his scenes of urban New York. After her education, she spent 6 years on the board of directors of the Art Students League. She spent a considerable amount of time in her Vermont studio which is reflected in the rural scenes she depicted in her art. Her art has been exhibited at the Art Students' League, the Library of Congress, and the National Museum of Women in the Arts among others.