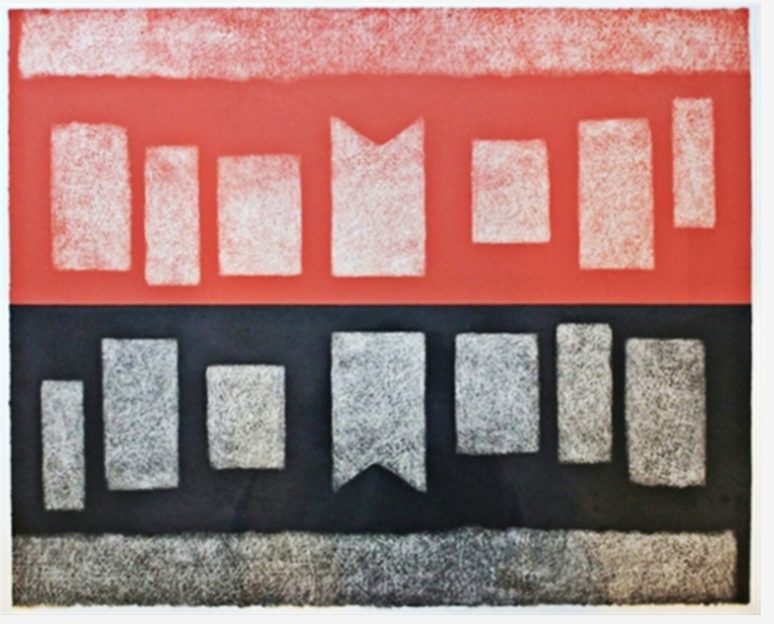 Mirage, Red and Black
Mirage, Red and Black, 1971, Lithograph
Dorothy Dehner (American, 1901 – 1994)
#2013.0001.0413
In her early 20s, Dehner took a solo journey to Europe. In Paris, she encountered the work of Picasso and the styles of Cubism, Fauvism, and Constructivism that were happening at the time. She enrolled in the Arts Student League of New York upon her return and began a rich studio practice including drawing and painting. Dehner's marriage to the sculptor David Smith was marked by Smith's aggressive mood swings and unpredictable behavior. Leaving the relationship in 1950 freed Dehner to pursue her craft, experimenting with bronze casting of sculpture, and increasingly abstract prints and works on paper. In her art, Dehner continually referenced the natural world. In Mirage: Red and Black, the poetic title encourages the viewer to consider these geometric forms as connected to a fanciful landscape.