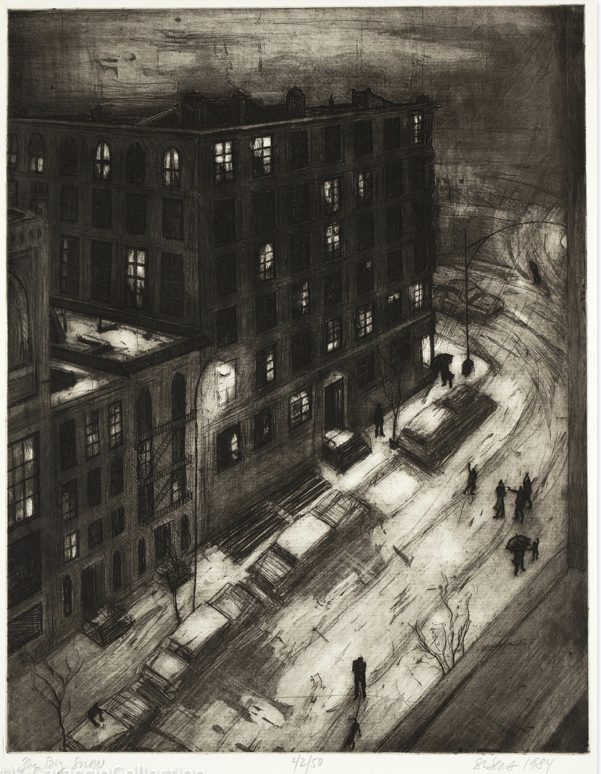 The Big Snow
The Big Snow, 1984, Aquatint, Etching
Sarah Sears (American, born 1953)
#2013.0001.0370
Sarah Sears is a contemporary printmaker living and working in New York City. The artist moved there in 1980, planning to stay only three weeks. The Big Snow is the latest artwork in the exhibition, published in 1984. Coincidently, this is the same year that long-time artistic director, Sylvan Cole left Associated American Artists. Though the company continued to operate until 2000, Cole's departure marked a significant shift. In this atmospheric work, the artist plays with dramatic shifts between light and dark, the white snow blanketing the ground and the tops of the parked cars, while tiny figures toss snowballs at one another. The bird's eye view suggests that we are seeing the scene as the artist herself saw it, looking down from a window.