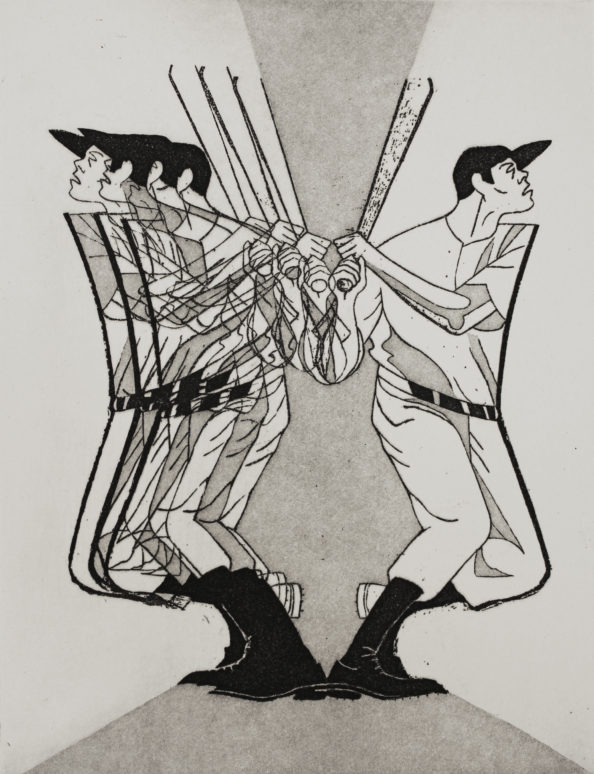 Home Run
Home Run, 1972, Etching
Stanley Kaplan (American, 1925 – 2015)
#2013.0001.0170
Stanley Kaplan was born in Brooklyn in 1925. After serving in the U.S. Army for two years during World War II, He returned to New York and studied science at New York University and art at the Cooper Union at Pratt Institute. His work consisted mainly of wood carved murals, prints, and artist books. Kaplan also taught art in New York at the Nassau Community College and Nassau County Public Schools. Kaplan's etching titled Home Run depicts the excitement and movement of a batter making a home run hit. this work portrays the joy of a simple but culturally American even: going out to a baseball game.